Reinventing the wheel? Try this instead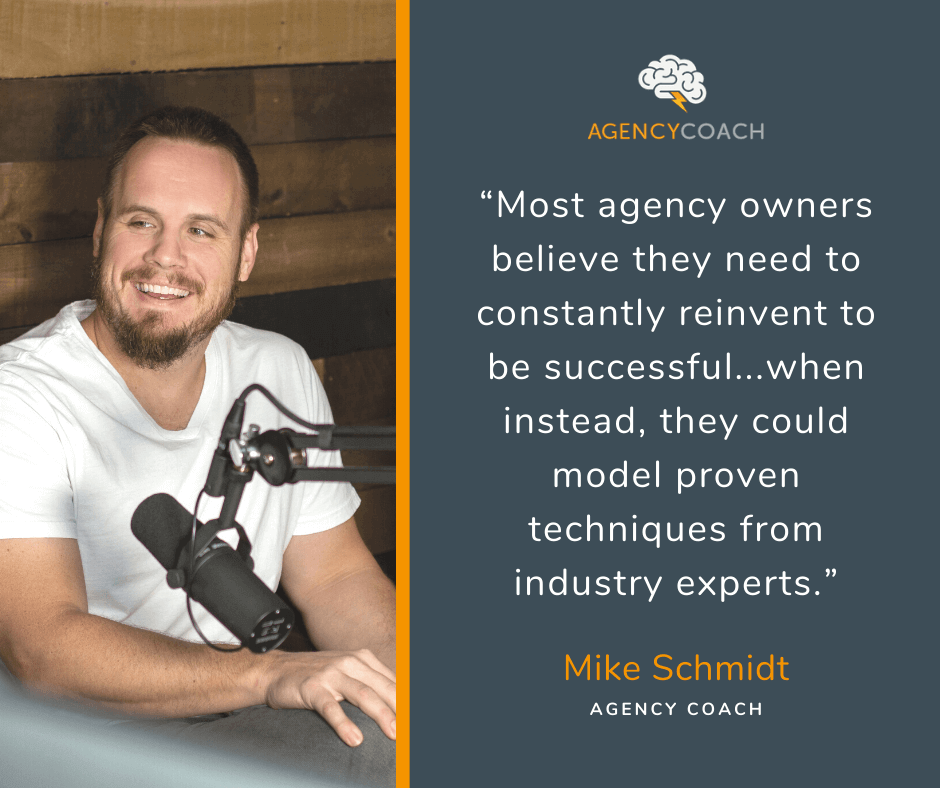 Most new business owners make the mistake of believing they need to "reinvent the wheel" in order to be successful.
But, this couldn't be further from the truth.
There are plenty of people who run successful businesses based on a model or template.
The purest example of this is a franchise – you purchase your own license to operate as an established brand.
Now, I'm not saying owning an agency is the same thing as a franchise… I mean, this option doesn't even exist in the digital marketing sphere.
BUT there are clear lessons to be learned from people who have been in marketing & web design for a long time.
If you're trying to figure things out on your own, I get it. 
I mean, people like us get into this industry because we like to be creative, we like to find new solutions to problems…
From my experience, though, this can become reeeeally exhausting.
Sooner or later, it just makes sense to take a page from someone else's book.
So, that's why I'd like to offer you a free strategy call with my team.
You can use this time to ask us any questions you have about attracting leads, landing clients, delivering services, scaling, etc…
And we will respond with proven advice based on our 17+ years in the biz.

Mike Schmidt
Founder
AgencyCoach