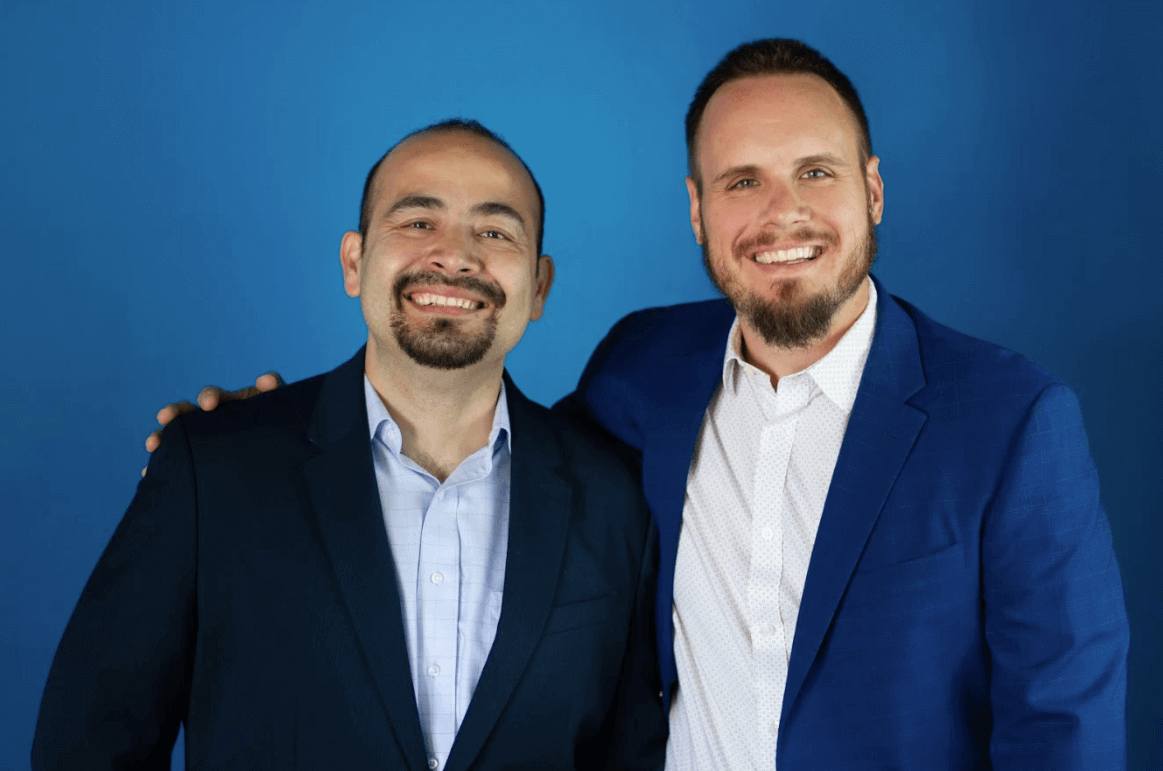 I've got a really cool announcement…
This is something I've been asked about over and over…
You see, every week I get several requests for one on one help, and until now, I've turned it down.
But, two weeks ago, my partner AJ and I began enrolling agencies into our Inner Circle program…
And, I'm looking for a few more agencies who want to join us.
Is that you?
Tony Robbins says, "If you want to achieve success, all you need to do is to find a way to model those who have already succeeded."
This is a philosophy AJ and I have lived by. We have made significant investments in ourselves to work with mentors who have had proven success. That's why we want to offer this to you now.
If you don't know my success story… 
AJ and I own a digital marketing agency, Anchor Wave, for the past 17 years.
We had a lot of ups and downs but a few years ago we figured out something that completely transformed our agency and created a ton of predictability and profit year after year.
We consistently do over $2MM in our agency, have 20 team members and have built over 1,300 websites and hundreds of digital marketing campaigns.
And unlike many of those "gurus" who try to teach about this stuff…we actually still run our agency today. Why the heck would we shut down a thriving business???
By design, most of the work we do is for local businesses in Tucson, but we also build sites for heavy hitters like… Russell Brunson, Steve Larson, Garret J White, Lady Boss, Joel Erway and lots more.
We've taken everything we know about running an agency and are giving our Inner Circle members a front row seat and hands on coaching to help them build their dream agency.
BUT not everyone is a fit for this program.
Let me explain who I'm looking for…
Here's the truth:
Digital marketing services are in high demand, even right now.
The problem is…
Most agency owners..
1. Don't have predictable lead flow…
2. Don't feel comfortable selling so their conversions suffer…
3. Undercharge when they know they could close clients for way more…
4. Don't sell clearly scoped projects that maintain profit margins & create consistently happy customers
5. Or, don't have a real process for upselling their existing clients…
Does this sound familiar?
Luckily the Inner Circle program is a HUGE shortcut to create freedom & profitability for agency owners. It contains new training, paired with coaching by AJ and I, as well as access to our agency's systems and resources we previously kept for ourselves.
If this sounds like the kind of problems you want to solve (quickly), then I'd like to invite you to apply:
Please note that applying does not guarantee placement in the program.  
Once you complete the application, you will have the opportunity to book a time for an application review and interview.
If we determine you are a good fit for the program (and by "good fit" we mean you're coachable and we know we can help you), we'll explain how the program works and invite you to join.
If we cannot help you or determine that you are not coachable we will not invite you into the program.
We are being very selective about who we invite into this program.
Jim Rohn said, "You are the average of the five people you spend the most time with." And, for this reason we are making sure everyone in this program meets high expectations.
I'd like to invite you to take the first step and apply here:

Mike Schmidt
Founder
AgencyCoach