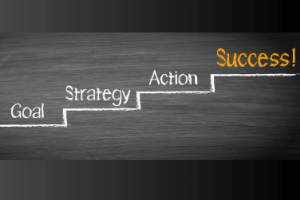 As the owner of your agency, you're kind of like a craftsman, right?
I mean, you have invested your time and energy to precisely learn a skill…
And, you take pride in using this skill to help your clients achieve beautifully-designed websites and ad campaigns.
Because you're so passionate and so good at what you do…
…It's difficult to imagine delegating your work to another person. 
Trust me, I get it. And so do thousands of other agency owners, just like you.
In fact, this is one of the biggest dilemmas we discuss in both my Mastermind and Sales Machine programs: expand and potentially sacrifice quality, or stay small while retaining total control of your business?
Let me tell you right now: it's ALWAYS a better decision to grow and learn how to delegate your projects. 
It's impossible to reach your full potential as a lone person – you have to learn how to trust others, to some extent.
For example, take a look at Ray Kroc.
He's the fast food tycoon famous for purchasing McDonald's from the McDonald brothers and developing the restaurant into a national franchise.
At the time of Kroc's acquisition, McDonald's only had 6 locations.
If Kroc became too invested in overseeing every aspect of food or service quality within these 6 restaurants…
Well, you and I would probably have no clue what McDonald's is.
Sure, the two original McDonald brothers probably made better hamburgers than the ones we eat from McDonald's today…
But you and I — and millions of others — continue to buy food from the chain, because the quality is high enough to warrant the price.
By following this principle of growth and establishing a realistic — not perfectionistic — standard of quality, Ray Kroc had an estimated net worth of $600 million at the time of his death in 1984.
So, all I'm saying is…you can learn a lot from Ray Kroc.
Consider this your permission to grow. 
You have permission to hire someone who may not be as good of a "craftsman" as you….
You have permission to adjust the quality standards of your work…
…So long as the end product is good enough for your clients to keep wanting more.
Trust me — by adjusting your expectations, you could make thousands or millions of dollars in the future.
And, if you ever want some one-on-one feedback for your agency…
My team and I are offering free strategy calls.
You can use this call to ask any questions you want about your agency…
And we'll prescribe solutions for your continued success.

Mike Schmidt
Founder
AgencyCoach