I hope you enjoy reading this blog post.
If you want to learn our 4-step system for rapid agency growth, click here.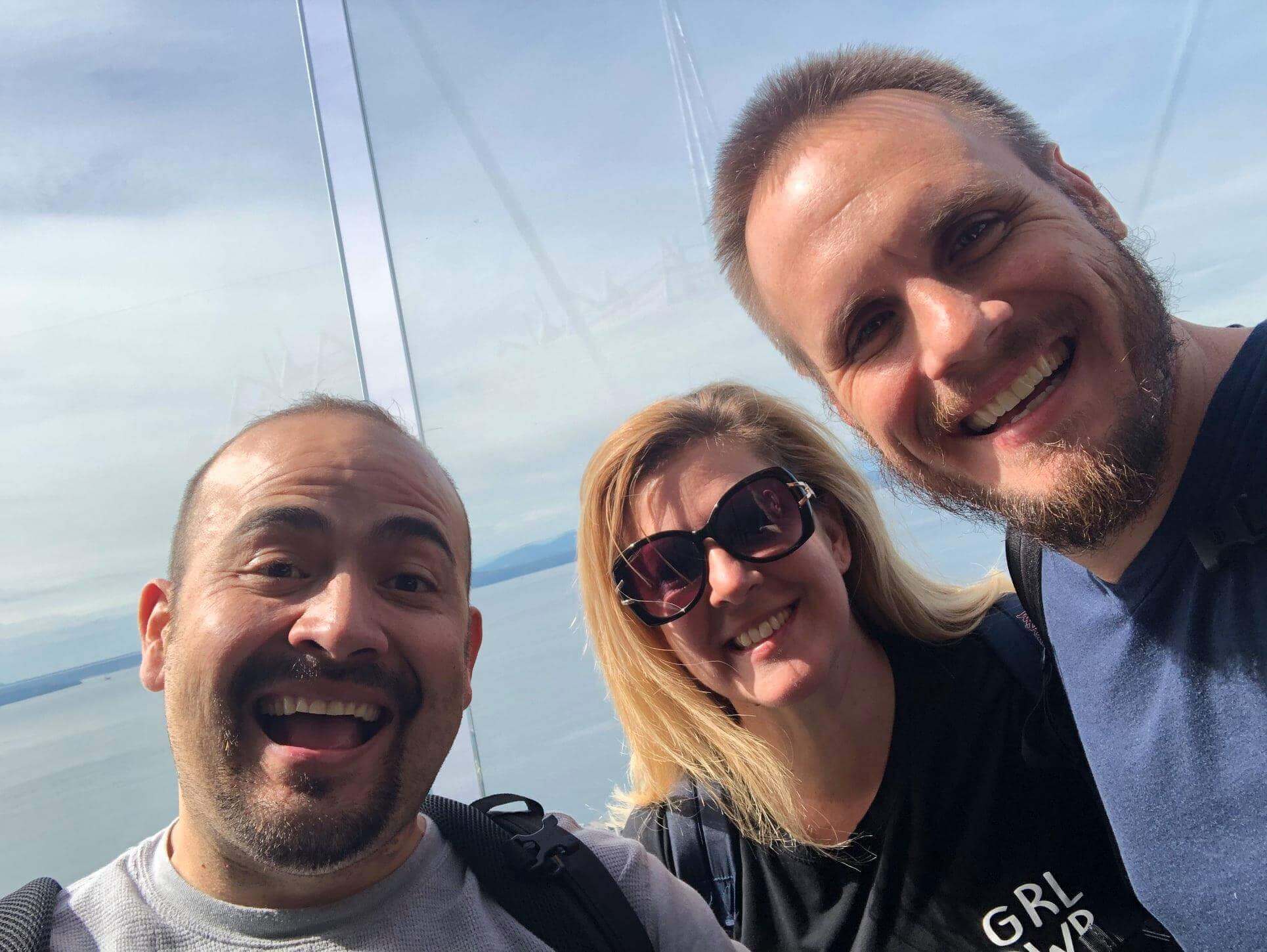 Did you wake up as the same person who went to bed last night?
How about the same person you were last week? Last month? Year? 10 Years?
In the short term, it feels like I am the same person I was yesterday…
But, when I look across the longer timeline, it's clear I am different.
Is it the same for you? Different friends, different jobs, different political views, different bank accounts?
This morning, I woke up changed.  Especially compared to just a few years ago.
You see, it's been 3.5 years since I gave up alcohol. And that decision has cascaded into a series of events I don't think I could have planned on my own.
While I do have a lot to say about my sober journey, this is not about that identity shift.
Get the Digital Agency Operating System
a 25-page PDF shortcut designed to show you how to create time and financial freedom through your digital agency.
It's actually about another shift. One that has been under way for the last three years. And, I'm finally ready to let you all in on it…
For a long time I was "Mike from Anchor Wave" and to some I always will be.
"Mike from Anchor Wave" has a lot to be proud of….
I started my agency in 2003, just before graduating from the U of A. I was 21 years old.
At the time I was still playing in my Ska-Punk band, Troy's Bucket (shameless plug: now available everywhere you can stream), which continued for a good number of years.
In the years after college, I learned more about owning my business than I ever possibly could have imagined. (Honestly, I'm not sure I would have had the guts to sign-up to be a small business owner had I known the trials and experiences I was about to go through.)
Today, I'm incredibly proud of my company, my business partner Anthony, and the people we have the pleasure to work with every day.
It has been anything but easy, but the fires we've been through have only made us stronger. (And trust me, there have been plenty of fires!)
Anchor Wave has also been a fertile ground, ripe with opportunities to experiment and learn more than just business skills. I've learned a lot about people and life too.
In 2015, Anthony and I began laying the groundwork for the future of our business…
– We started making BIG investments in our own education.
– We started moving team members into new leadership roles to free us up.
– We made strategic decisions to put ourselves in the rooms of some of the best, biggest and most well known business coaches, life coaches and marketing experts on the planet.
– We did this because we knew we had more to give and playing small was not going to get us there…
And it dominoed.
Which led to how you know me… "Mike from Agency Coach."
Let me explain…
August 3, 2017.
9 days after my last drink.
It was like a bolt of lightning hit me.
Everything became clear and I knew the answer…
I need to teach what I know about being a digital agency owner to those who want to run this kind of business too.
I need to be the coach I wish I had when I was building my agency.
So, I began…
Using everything we had been learning, Anthony and I launched Agency Coach to help agency owners actually get the time and financial freedom they wanted when they launched their businesses.
– In 2017, we launched our first online course.
– Within 30 days we enrolled our first student.
– We hit $1,000,000 in sales 14 months later.
– 12 months later we crossed $2,000,000 in sales.
And, we'll cross the $3,000,000 within the next few months.
WOW.
Anthony and I are helping thousands of businesses grow and have empowered them to make positive changes in their lives.
Officially in January 2021 Agency Coach finally spread its wings.
Anthony and I put our full time attention on Agency Coach and transitioned our very own Lilly Darling as the new CEO of Anchor Wave.
If you would have told "Mike from Anchor Wave" that one day…
… I'd be stepping down as CEO
… our team would have successfully transitioned to being a virtual team
… Anthony and I would be focusing our energy on coaching
… That we would have spoken on stage alongside Tony Robbins at Funnel Hacking Live to over 5,000 people
… That our ideas would be published in books written by our mentors (one of which was a New York Times bestseller)
… That I would be included in a segment on ABC's Nightline about my sober journey
I'm not sure I would have believed it. But, here we are.
Let me wrap up by saying this…
Following intuition is tough at times, but when I answered the call to push down that big domino to stop drinking… I was rewarded a gift from the universe.
The synchronicity of the events leading up to this point are overwhelming and fill me with much emotion.
The road is not always clear or easy. But listening to that small voice inside and surrendering to what life brings has made all the difference.
If you're looking for a path to this kind of change, a guide to unlocking your new identity, please set aside some time to listen to that small voice inside your head and talk to us. 
Let us help you identify and push down that "big domino" that's key to you getting everything you've ever wanted.
With all my love and gratitude,
Mike from Agency Coach