It can feel like a paralyzing idea to raise your rates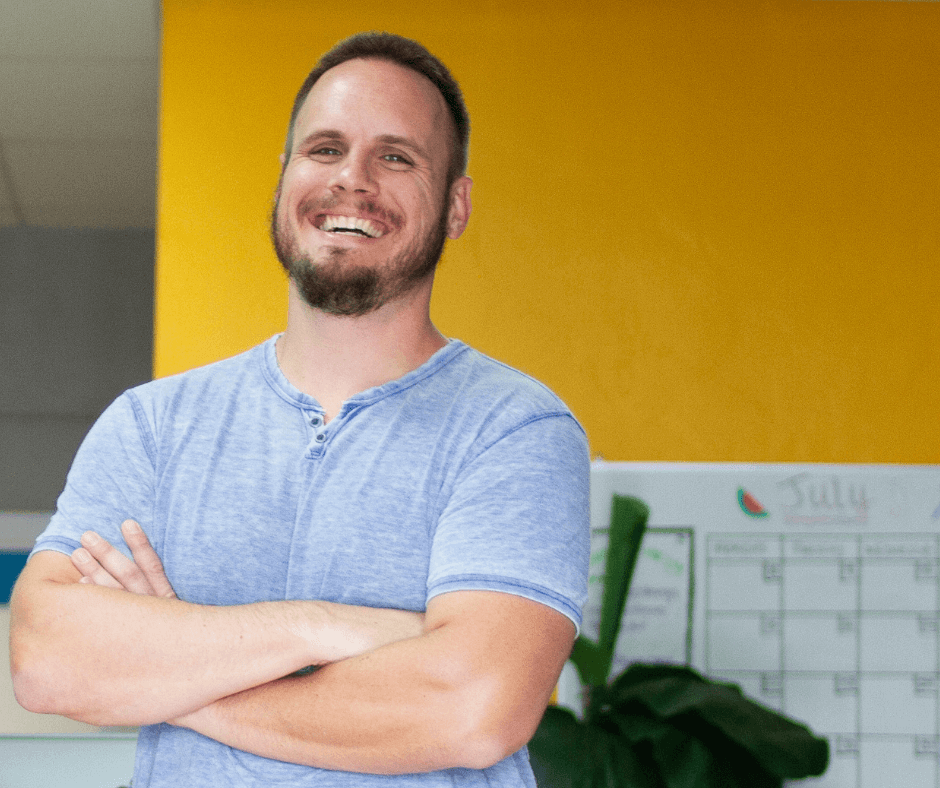 Is it time for you to raise rates?
Are you nervous about it?
I want to tell you, from experience, you don't need to avoid this forever.
You deserve to be paid more.
You deserve to get a raise.
It's something I've done many times over the years in my web and digital marketing business.
This morning I was getting my haircut, and there was a sign on the wall next to the credit card machine. It read…
"Rates for all services will increase on the first of next month."
When I got up to pay, I told my barber, "Hey, good for you on raising your rates." Immediately, he looked uncomfortable.
He started to speak nervously and blurted out all the reasons for the price change…
"We looked around the area, and found other people were charging more…. and, last time we raised rates, I didn't really change mine… and I always try to give you a deal since you bring your son here too… and…"

I interrupted him and said, "Hey man, rarely do I have a client congratulate me for raising my rates, and I just wanted to say good for you and I'm happy to pay more."
He was shocked…
He grabbed my hand to shake it and gave me a sincere thank you.

This whole thing got me thinking…

Why was I so happy to pay him more?

After-all, shouldn't the customer hate price increases?
But it turns out there's a lot to learn from my barber about rate increases…
Here's the funny thing…
His haircuts, are just OK.
I mean, my barber never gives a bad haircut, but it's just a little inconsistent. Something my wife points out routinely. 🙂
So, it's not even the quality of the end product that makes me want to pay more. It's the relationship we've developed.
For example, he always fits me into his busy schedule, even when I call last minute. He remembers conversations we had last time and asks what I'm up to, and I feel like I'm getting a fair deal, even after tipping him.

When I think about my own rate increase experience, my clients were happy to pay more because of the relationship we formed.

When I was nervous about raising my own prices, it was always because I didn't recognize or value the kind of relationship I had already formed with my clients!
The reason my clients were happy to pay more was because…
… I took the time to learn about their business
… I asked them questions about their goals
… I did my very best to help them get a result (even if I wasn't always perfect)
If you've been feeling underpaid, then I want to give you permission to raise your rates.
You see, your clients will never beg you to pay more.
That's why it's your job to stand up and ask for it.
From my own experience, your clients will happily pay more, even if they don't come right out and congratulate you for it.
And the ones who aren't happy about it tend to be the clients you shouldn't be working with anyway.

Things have a way of working themselves out.
If you're looking for a service where you can command top dollar for your services, and begin a new relationship with a client (or enhance one with someone you already know), I want to share a free training I'm doing.
It's called "How to Start a Super Successful Online Review Business and Get Clients Fast."
You can watch the on-demand training here:
This is something I use to open up the door to new clients and is a great addon for someone I'm already working with.
I can make a strong profit and recurring revenue with this service while also getting a client quick results.
There's been no better way to strengthen a relationship with a client.
This is a real training where you'll walk away with actionable things you can try in your business.
Specifically I'll be covering…
a. How to generate leads. I'll actually train you on one of my lead generation strategies you can test during the training.
b. How to offer this service… How you get reviews for your clients from their customers in an automatic way.
c. Why this service helps you attract happy clients who are willing to pay, often up-front before you do the work.

It's a full training that takes all of my experience since 2003 of running a 20 person web design and digital marketing agency.
You'll learn a lot that you'll be able to implement right away.
It doesn't matter if you're just getting started, or are looking to grow and expand your current business. This is the answer.
Register for the on-demand training here:
Mike Schmidt
Founder
AgencyCoach