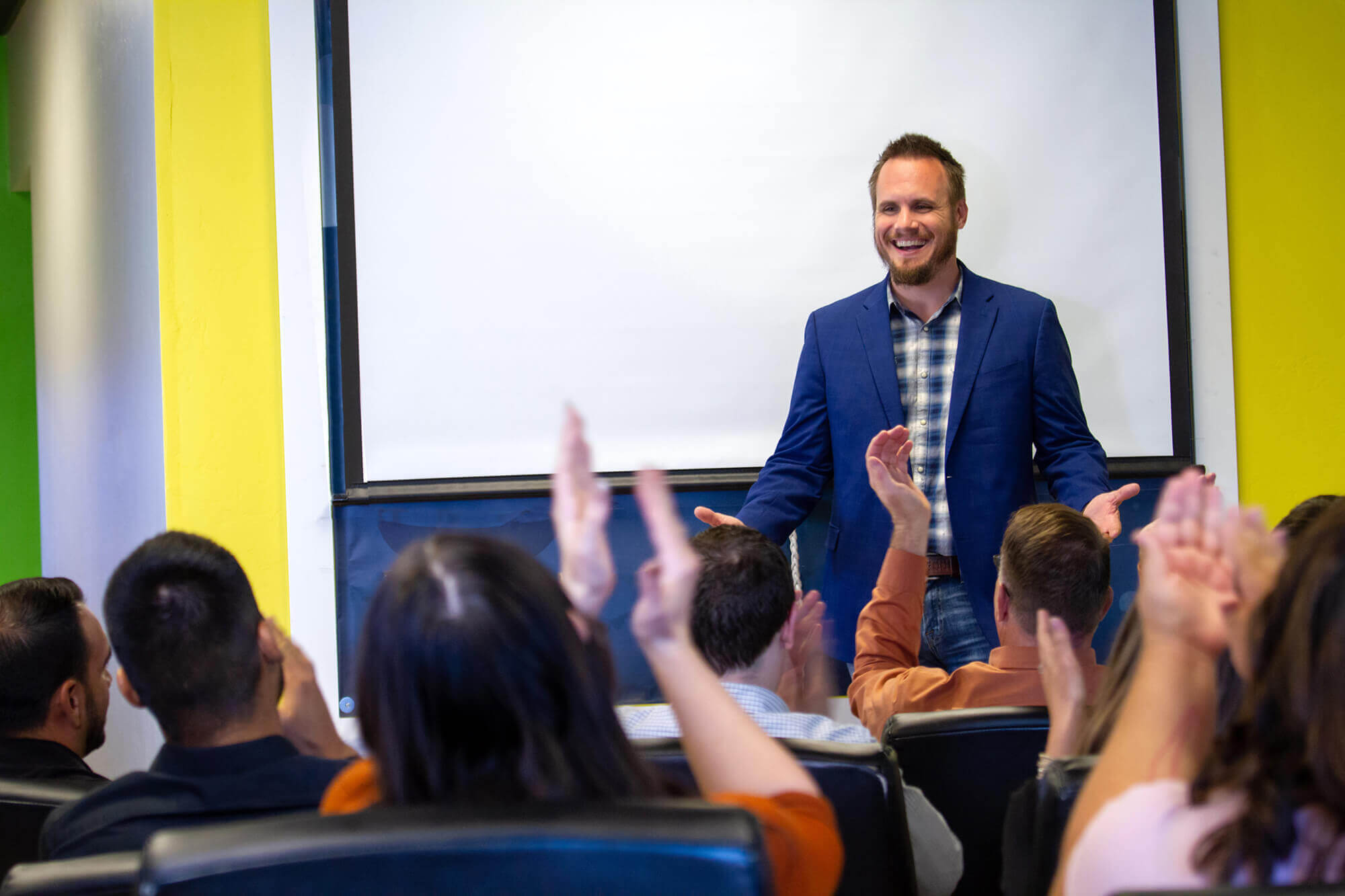 If you're anything like me, "salesperson" would be the last word you'd use to describe yourself.
I run my agency because I love to help people with marketing and growing their businesses…
Not because I love "selling." 
This plagued me for YEARS, because I thought I had to compromise my primary interests — marketing and helping businesses — in order to be successful. 
But thankfully, I was wrong. 
To borrow from The E Myth by Michael E. Gerber…
We needed to ask our parents before making plans with friends.
"Systems run the business, and people run the systems." 
It's difficult to suddenly accept, "Oh, I'm in charge now."
In other words, if you have a good system in place for attracting clients…
You don't need to be a good salesperson. 
When I looked at my agency, I realized I had two primary systems for getting clients: 
  1. A Prospecting System
  2. A Closing System
My prospecting system is what helps clients find my agency (rather than me having to go out and find them). 
My closing system helps me to communicate exactly what I do for clients, so they are more likely to buy my services. 
Once I began to look at the systems of my agency in this manner, I was able to be conscious about what was working vs. what wasn't working in my pursuit of clients…
And now, after years of practice and trial and error, I have two systems that are super, super successful.
Because of my two finely-tuned systems, I can delegate the roles of prospecting and closing to virtually anyone in my agency…
…so I can focus more on what I love…
…and my employees have a high chance of success in whatever role they take.
Maybe this is the first time you've considered the concept of "systems" operating within your agency.
Or, maybe you have some client-acquisition systems within your agency, but they aren't yielding the results you want. 
Whatever the case may be, I invite you to watch a training video I put together, regarding the way that my agency finds high-paying clients for our review and reputation management service.
In this video, I will teach you real skills and systems that you can begin using TODAY for closing more deals. 
And, I'll actually give you an inside peek into the closing system my agency uses to hear more "Yes" from our clients…
Trust me, it'll be well worth your time. 

Mike Schmidt
Founder
AgencyCoach