Sink or Swim, do or don't.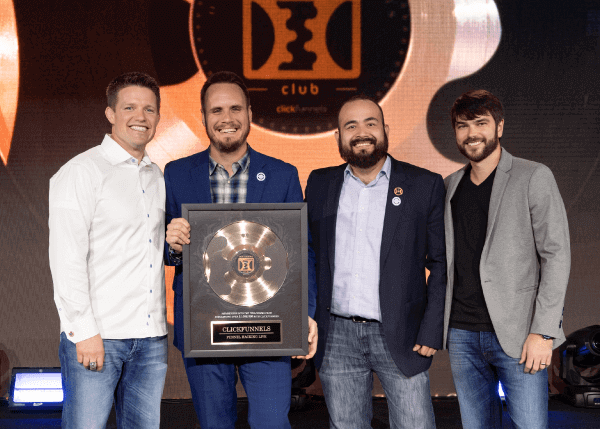 (Below… I'm giving away something I've never offered before – and honestly, it makes me nervous to do it, but sometimes that's a sign I need to do it anyway…. So keep reading…)
Now, I highly doubt that it's the lack of ability or experience that's preventing you from reaching the next levels of success in your agency…
I'll bet it's something else entirely.
There's probably something else stopping you from using a client review framework to get consistent leads, charge more, get more clients, and build the kind of business you dream of.
Let me explain…
This year, my son's swimming skills are really taking off.
He is becoming a great swimmer.
Seriously, it seems like he could paddle and tread water in the shallow end forever.
But, here's the thing —
As soon as we move to the deep end of the pool, his swimming skills go out the window.
He freaks out and wants to get back into shallow water immediately.
So…
We move back to the shallow end…
And he's completely fine.
What's crazy is…
He can't touch the bottom in either the shallow end OR the deep end.
It's only his mind that perceives a difference.
What if you're doing the same thing with your agency?
What if you have all the skills and expertise you need to "swim in the deep end," but you lack the confidence to take the plunge?
In fact…
I'm willing to bet that you could have consistent lead flow and be earning more in your agency, right now.
This used to be true for me.
It was just fear that was holding me back.
Nothing else.
Right now, I'd like to offer something I've NEVER done before:
I'm opening up a limited number of free one-on-one coaching strategy sessions with me and my partner AJ to show you how to deploy our client review framework in your agency.
Yes, it's one-on-one, and hopping on the call is completely free.
On the call, we'll talk about where your agency is at today…
Then, we'll imagine what your business could look like and figure out what you want out of your business.
And, finally we'll put together a customized roadmap to get you started.
If we see some way we can help you beyond this first call, I'll share details on how that could work. But, the call is free and the action plan will be incredibly valuable.
Due to the nature of this offer, obviously I can only offer a small number of these strategy sessions.
Once they're gone, they're gone.
Don't allow the lack of confidence be the only thing holding you back — just like my son in the pool.
So…
If you want to learn how to use our client review framework to create a predictable flow of leads, charge more for your services or find high-paying clients…
Or, if you just want to get a new perspective on how to scale your agency from someone that's already been there…
Then, book your free strategy call now.
You don't need to "become a better swimmer"…
You just need to recognize that you're ready, get the obstacles out of the way and build a roadmap you can act on.

Mike Schmidt
Founder
AgencyCoach